Bee Adoption Gift Pack - Queen, Worker and Drone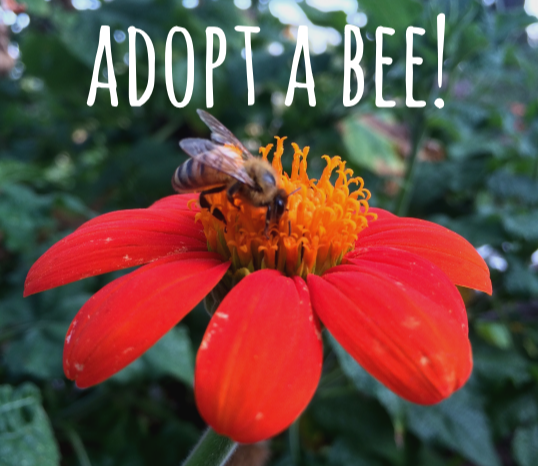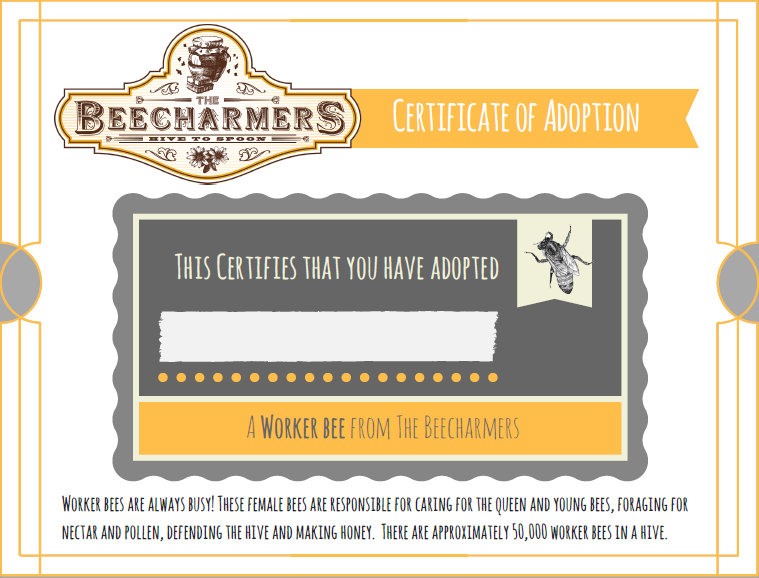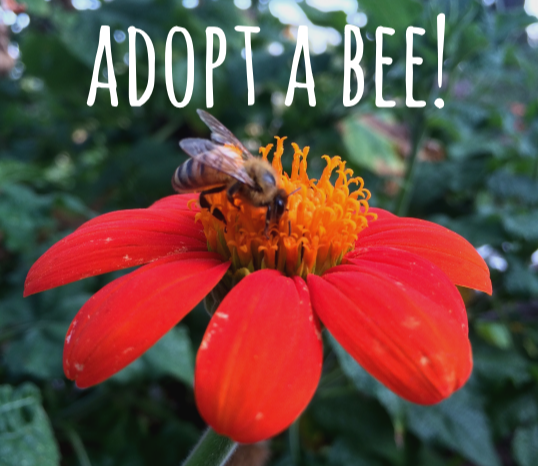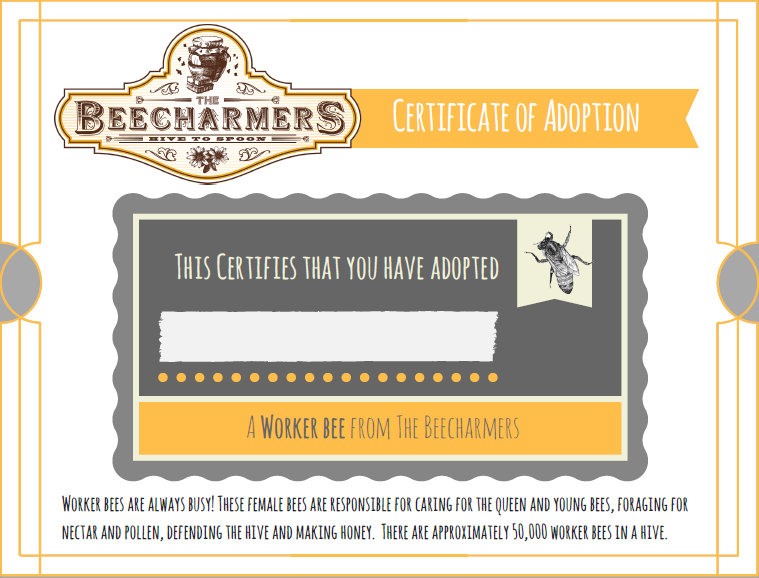 Bee Adoption Gift Pack - Queen, Worker and Drone
Support The Beecharmers by adopting bees! The Bee Adoption Gift Pack includes an adoption certificate for each type of bee caste within a hive - 1 Queen, 1 Worker and 1 Drone (3 adoptions). The adoption certificates for each type of bee have a space for you to name your very own bee along with details about her (or his) unique jobs in the hive.
The gift pack also includes an adoption letter that tells more about where the colony's hive is located, how bees work together and things you can do to help the bees in your own backyard. You will also receive 3 wildflower seed packets so you can do your part to feed the bees. Name your bees and know that you are supporting the mission of The Beecharmers with your purchase!
Make sure to give us the preferred mailing address for you or your intended recipient in the order details.